Five Songs I'm Loving This Week
, November 12th, 2006
** In addition to this post, I have a
podcast
** (
RSS Feed
)
On to the post:
It's theme night at The Apollo!!!
What are you talking about, you say? Oh, I'm just trying to find a clever way to say I inadvertantly stumbled on a theme. Wake me when I begin being clever.
Okay, wake me now regardless of my clever status--I need to do this post.
Anyways, I inadvertantly stumbled onto a theme. Turns out I've been listening to a lot of covers, so the majority of this post will features covers. Part of the reason is I downloaded alot of stuff from
Copy, Right?
(Too bad I failed to notice the Ok Go song before it was taken down, though). I love the Sheena Easton cover, but it didn't quite make the cut. I adore the Ace of Bace cover, too--to the point of trying to put it on my voice mail (my phone didn't pick up my headphones very well), but I won't put you all through the screechiness.
(Speaking of covers,
this is a cool website
. I remember I told someone about it once and they asked me what a cover was. I know--whatever.)
Anyways, lots of covers.
Devotchka, "The Last Beat of My Heart"
My favorite gypsy-led multi-instrumental, multi-genre band has covered one of the songs from my favorite gothic punk 80's banshee-led multi-make-up hued bands. Wow! Who'd a thunk?
My favorite gypsy-led band,Devotchka, has covered one of Siouxsie's most majestic songs, "The Last Beat of My Heart", from Siouxsie's 1988 album
Peepshow
. Devotchka's version appears on their newly released E.P.
Curse Your Little Heart
. Put this band together with this song and we get a romantic, haunting, jarring and gorgeous procession. I couldn't have picked a better song for them to do (unless they decide to cover Siouxsie's "Dazzle"). I want this version of "The Last Beat..." played at my wedding. Seriously. It's one of the few love songs I adore that doesn't involve some sort of tragedy, so the pool I have to pick from isn't very deep anyway.
Devotchka's
Website
and
Myspace
.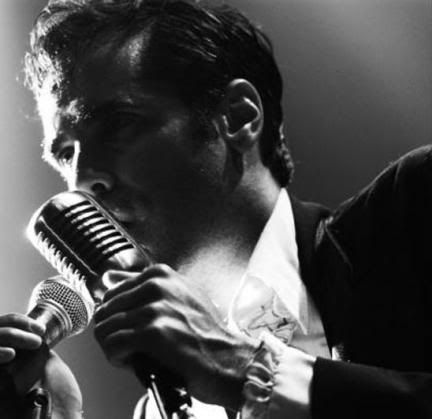 I couldn't find any photos of the whole band together, but this is okay...Nick's so pretty, anyway...
Jon Auer, "Beautiful Stranger"
I swear I don't post a lot of covers. I really don't. This is a particularly excellent discovery, though, 'cause I love the original song and I adore Jon Auer (I posted his cover of The Cars' "Misfit Kid" a year or so ago). I'm not shy about my love for MLVC (AKA Madonna Louise Veronica Ciccone) and this is one of my favorite of hers.
The violin in this version fits the song perfectly. His vocals are delicate (with apologies to Auer's masculinity) enough to not overpower the sweetness of the song, though it is weird to hear a guy do the skippy "da da da da" part. "Beautiful Stranger" is from Auer's album
6 & 1/ 2
. Hey look! He does "Baby Bitch" by Ween! Awesome!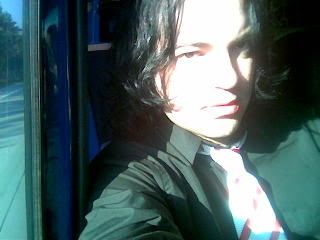 Jon Auer's
Website
and
Myspace
.
Thea Gilmore, "Ever Fallen In Love"
A cover! How novel of me! This is a Buzzcocks song. Exhaustively despairing, haunting, hopeless--excuse me while I go plunge my head in water or some similarly fatal action (just kidding, but man, this song makes me
sad
..)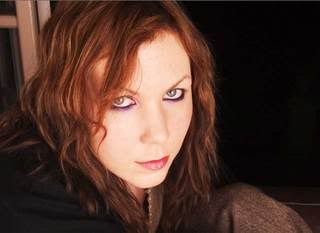 Thea Gilmore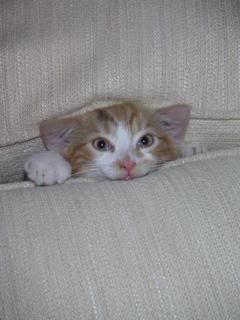 Thea's cat Satchmo. Isn't Satchmo adorable?
Thea's
Website
and
Myspace
Anyways, the song's a pretty kind of sad, though, much like---
Tanya Donelly's song, "Long, Long, Long"
I've been a fan of Tanya Donelly's since she and her stepsister Kristen Hersh founded Throwing Muses, then on through Tanya's band Belly and her solo-work. Her latest album is
This Hungry Life
, and "Long, Long, Long" is from it. The song is brutally emotional, begging the subject to acknowledge her devotion and despairing the loss of the person. The singer eventually found the person again, though she doesn't seem too elated. Maybe she's just tired--I would be, too. The violin mirrors the emotion; it's deep, dark and matches Tanya's mood of lingering pain bouyed by relief.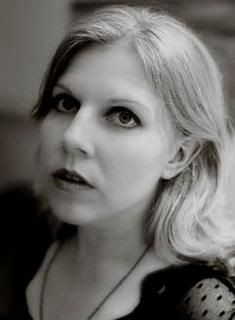 Tanya Donelly's
Website
and
Myspace
Retro-Song
The White Birch, "Love Is So Real"
(2002)
Not a cover! (I don't think)
Gorgeous piano brings this song in, forming an upper melody and splitting off to provide a low undercurrent. Above the music, a man's voice slides in, solemn and reverent. A woman's voices takes over later in the song, sounding like she came from another plane of existance, like
Julee Cruise
's even spookier doppelganger.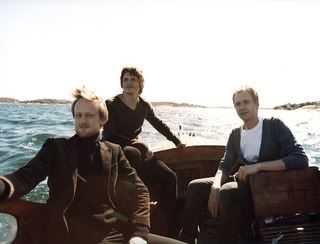 The White Birch
wonder if trees can grow on water.
The White Birch's
Myspace
and
Website
Bonus!
I accidentally picked out six songs and wrote about six songs, so dang if I ain't gonna post six songs!
My Latest Novel, "
The Reputation of Ross Francis
".
I have no idea who Ross Francis is. Maybe it's a Scottish thing. Maybe it's something every person in the world knows, but I don't. Maybe Thea Gilmore's cat Satcho knows.
The lead singer's Glaswegian accent is strong (to a non-Scotswoman it sounds strong anyway), and it's distinctive even among the other voices singing concurrently. Layering several voices kind of makes it sound like a rustier, non-culty, Scottish version of the Polyphonic Spree, minus the robes. It's not sappy like the Spree, though (I'm not too keen on them). Like the Spree, though, they tend to get a little too chorus-y, especially towards the end. Other than that, though, it's a pretty rousing song. Whatever they're singing about, it makes me want to lift my glass to it (from their album
Wolves
).
My Latest Novel's
Label Site
,
Myspace
and
Website
.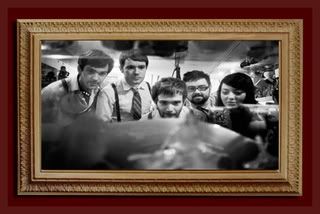 A really nice picture of
My Latest Novel
.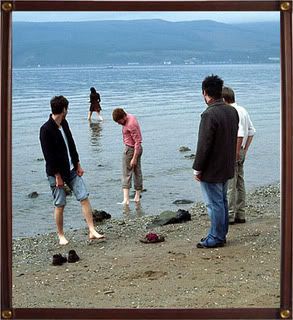 I wanted to use this picture of My Latest Novel because I want to ask them if they're going out to look for those White Birch fellas. How far is from Scotland to Norway, anyway? Won't they get cold?