Five Songs I'm Loving This Week
Matthew Ryan, "And Never Look Back"
(from the album
From A Late Night Highrise
)
What a deep, gravelly, honest voice this man has. It's funny--the music starts out like a New Order song (relax--that's good), but it also sounds like alt-country--specifically, it sounds like it could be Tim Easton. Perhaps that's due to influence--Matthew Ryan is currently touring with Tim Easton (I bet I'd make a good detective).
So, it's the best of my worlds: electronic pop merged with alt-country. Why hasn't this been thought of before? I first heard this song
World Cafe Live
--a great resource for any genre music.

Yay for sites that aren't flash! Matthew Ryan's flash-free
Website
and
Myspace
.
Copeland, "
When You Thought You'd Never Stand Out
" (from the album
Eat, Sleep, Repeat
)
Yes, I realize there are words I use frequently for description ("lovely"), and yes, I rely too heavily on comparison to aid my description (his voice totally sounds like Fran Walsh's from Travis!). Perhaps though I consider myself a writer, it's best that I keep music writing a hobby. I'm going to try to do this lovely piano meditation justice, though. The melody seems pre-ordained; exquisitely gliding along a tailor-made path, as if the melody were already there and the singer is following its direction as much as we are. His voice is high, clear and personifies the melody without flaw. The vocals and music are so clear that it sounds like the song was recorded either in a loft high above the world or a very large cathedral. It makes me feel like I'm in a big, open space, though I'm really in my apartment. There's some nice interplay between the main vocalist and a female back-up vocalist who comes in at the end. Though the song is primarily piano-driven, other instruments such as violin and guitar interweave into the melody to change focus and flesh out the song.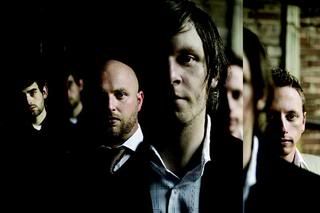 Copeland's
Website
and
Myspace
. I got the MP3 at
Artist Direct
.
Sam Phillips, "Reflecting Light"
(from the album
A Boot and A Shoe
)
This...is...this...
Her voice reminds me of Jane Siberry's voice in Jane's song "Miss Punta Blanca"--her delivery also brings to my mind K.D. Lang or Michelle Shocked. The song is timeless...like a Billie Holiday song that got left behind and only recently caught up to us. More so, it's reminiscent of the quintessential female country singers of the sixties...Loretta Lynne and Patsy Cline. Definitely a bit of Patsy Cline in the song.
But there I go comparing again. I'm sure Ms. Phillips would like me to talk about what the song sounds like, not who. Her timeless, lilting voice rushes along as if it were a current--breaking and eddying, rising, but dropping right before it goes over an edge. Her vocal carries with it a simple guitar part, an undercurrent of piano and a violin that sneaks in, unassumingly lifting the song beyond any threat of simplicity.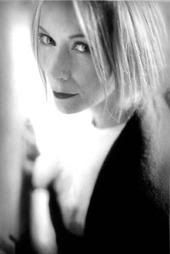 Sam Phillips'
Myspace
and
Website
(this song and others are available at her site).
She sings on Gilmore Girls, too
. Sadly, she says she doesn't know how that whole Luke and Lorelei thing will turn out.
Milosh, "Couldn't Sleep"
(from the album
Meme
)
This song reminds me of the beach in Montauk in Eternal Sunshine of the Spotless Mind. It seems timeless, placeless, like it might be part of someone's imagination. Yet I recognize it for what it is, and I don't question it for a second. It unlocks something in my brain and makes me want to start walking with no clear intention of stopping.
It's labeled as trip-hop, but I'd say if it's trip-hop, it's trip-hop for people who like Michel Gondry movies.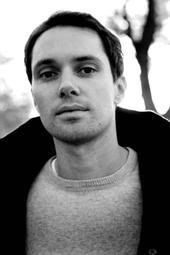 Milosh's
Label Site
and
Myspace
Retro Song:
Cibo Matto, "Sci Fi Wasabi"
Okay, this song doesn't mix at all with the other songs, but I've been holding it for a rainy day when I needed a fifth song :) I found this copy on
this site
--I was looking for information on Mito Hatori, who I posted about a few weeks ago. I have the actual CD with this song somewhere, but who knows if it still plays. I loved Cibo Matto back in the day (ten years ago or so), but
Viva, Woman!
was my album. I loved that damn thing.
Cibo Matto, unfortunately, are not a unit any more but the two main members are still very musicially active. There is an outdated
Cibo Matto page
, but you'll do better going to the individual members' websites.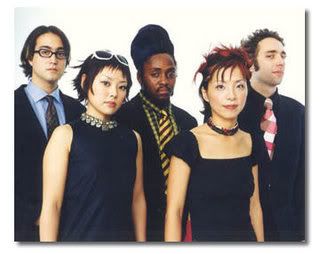 Yuka Honda's
Website
and
Myspace
Miho Hatori's
Website
and
Myspace
I don't know much about the two guys in the back, stage left, but the guy on the right is
Sean Lennon
. He has a new album out and Yuka Honda is supporting him on tour.
Podcast either tonight or tomorrow!